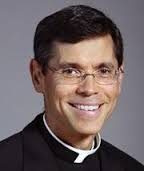 Fr. Bob Spezia
Board of Trustees President
Prior to his assignment as Board of Trustees President in 2017, Fr. Bob Spezia as the Chaplain at CSM for 17 years and as the Executive Director for 4 years. He was ordained in 1996 and is Director of the Office of Clergy and Consecrated Life for the Archdiocese of Detroit, and has ministered in a number of parishes. Previously, Fr. Bob was Director of Undergraduate Spiritual Formation and Assistant Professor of Theology at Sacred Heart Major Seminary, and a number of seminarians from Sacred Heart serve as senior counselors for the Boys' Camps. His passion for the Christian formation of youth extends to CSM where he would like to see, in particular, the bolstering of the traditional two-week trip.
Fr. Zach Mabee
Chaplain
Fr. Zach Mabee joins us from the Diocese of Lansing. Originally from Toledo, Ohio, Fr. Zach completed his undergraduate studies at the University of Michigan--Ann Arbor, prior to entering seminary formation, and was ordained a priest in 2015. He spent the first two years of his ministry working in Flint. As a seminarian Fr. Zach was a camp counselor at a Catholic Camp. He is 6'9``, and yes, he did play basketball! He also enjoys Crossfit, playing guitar, cycling, music and film, and cooking.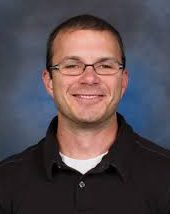 John David Kuhar
Executive Director
John David Kuhar is our Executive Director. Prior to being selected for this position by our Board of Trustees in 2017, John David served CSM as Senior Counselor, Head of the Waterfront, Assistant Head Counselor, Head Counselor, and most recently as Program Director. John David spent six years in the Seminary discerning whether God was calling him to be a priest. He also spent six summers at CSM, two of which he served as Head Counselor. John David also works as Director of Faith Formation at Guardian Angels Parish in Clawson, MI.
Jan Klemm, CFRE
Director of Operations and Development
Jan joined CSM in the fall of 2016 and serves as our Director of Operations and Development. As a wife and mom with plenty of camp experience, she brings a unique blend of gifts to Camp Sancta Maria. Prior to joining the CSM team, Jan worked at Sacred Heart Major Seminary for ten years and more recently with the Capuchins in Detroit. Jan has two grown children and lives in Shelby Township with her husband.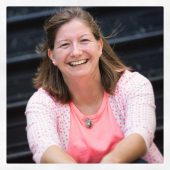 Kathy Williams
Assistant Program Director
Kathy comes from the Kalamazoo Diocese and has a passion for camp life. Having worked at a Catholic Camp in Wisconsin, she has witnessed first-hand how camp has the power to profoundly influence our youth for the good. Drawing on her experience at camp and as a Director of Faith Formation, she brings many gifts to CSM, including her humility and the sharpness of her vision about the human person, relationships and camp life. Kathy will lead our Girls' Camps and will assist John David throughout the summer.