Camp Sancta Maria will pick up camper
from the following airports.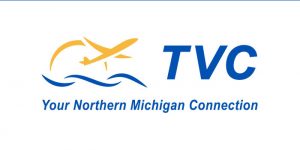 TVC–Cherry Capital Airport
(cost is $200 each way in addition to tuition)

FNT–Bishop International Airport Flint
(cost is $325 each way in addition to tuition)

DTW–Detroit Metro Airport
(cost is $409 each way in addition to tuition)
Please contact the Camp office at 248-822-8199 or office@campsanctamaria.org to make transportation arrangements and provide us with the appropriate flight information. Please make sure campers are ticketed as unaccompanied minors on their flights. Airlines charge a specific fee for this, separate from and in addition to Camp's airport transportation fees.
While not guaranteed, we do our best to work with families to arrange arrival and departure flights so that we are picking up and dropping off multiple campers with each airport run so that airport transportation fees can be split between these families.
For our full transportation policy please click below: