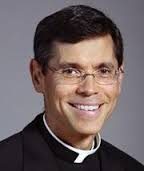 Fr. Bob Spezia
Board of Trustees President
Prior to his assignment as Board of Trustees President in 2017, Fr. Bob Spezia served as the Chaplain at CSM for 17 years and as the Executive Director for 4 years. He was ordained in 1996 and is Director of the Office of Clergy and Consecrated Life for the Archdiocese of Detroit, and has ministered in a number of parishes. Previously, Fr. Bob was Director of Undergraduate Spiritual Formation and Assistant Professor of Theology at Sacred Heart Major Seminary, and a number of seminarians from Sacred Heart serve as senior counselors for the Boys' Camps. His passion for the Christian formation of youth extends to CSM where he would like to see, in particular, the bolstering of the traditional two-week trip.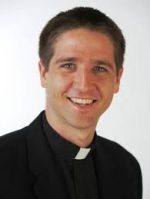 Fr. Joseph Kirkconnell
Chaplain
Originally from the Cayman Islands, Fr. Joseph completed his undergraduate studies at the University of Notre Dame prior to entering Sacred Heart Major Seminary. He was ordained a priest—the first ever from the Cayman Islands—in the Archdiocese of Detroit in 2014. He spent the first years of his ministry as an associate pastor at St. Paul Parish in Grosse Pointe Farms before being assigned to study at the Catholic University of America in Washington, DC.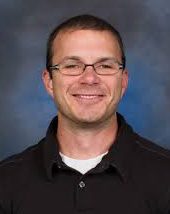 John David Kuhar
Executive Director
John David Kuhar is our Executive Director. Prior to being selected for this position by our Board of Trustees in 2017, John David served CSM as Senior Counselor, Head of the Waterfront, Assistant Head Counselor, Head Counselor, and most recently as Program Director. John David earned his Bachelor's in Philosophy and a Master's in Theology from Sacred Heart Major Seminary. He and his wife Carrie and their children feel blessed to be a part of Camp and greatly enjoy watching the campers grow in their love for the Lord. John David also works as Director of Faith Formation at Guardian Angels Parish in Clawson, MI.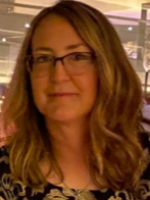 Bethane Cabrera
Adminstrative Assistant
Bethane Cabrera joined our team in March of 2022 as  Administrative Assistant. Bethane has a Bachelor's Degree from the University of Michigan in Environmental Science, Environmental Studies, and Art History and also worked as a Certified Pharmacy Technician in IV compounding at Children's Hospital of Detroit and Beaumont Hospital in Troy. She married Michael in 2002, and became a stay-at-home-mom to take care of their four children: Jeremy, Gillian, Justin, and Cassandra but in the meantime taught Marriage Preparation and directed the Children's Choir at 2 different parishes. In 2016 she was asked to work in the preschool at Guardian Angels Catholic School where her children attended, and from there moved to two other full-time preschool positions. Bethane is excited to join the staff at CSM as her children have all attended camp through the years and always expressed that it is the highlight of their Summer.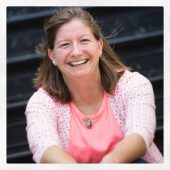 Kathy Williams
Assistant Program Director
Kathy joined us in 2017; she comes from the Kalamazoo Diocese and has a passion for camp life. Having worked at a Catholic camp in Wisconsin, she has witnessed first-hand how camp has the power to profoundly influence our youth for the good. Drawing on her experience at camp and as a Director of Faith Formation, she brings many gifts to CSM, including her humility and the sharpness of her vision about the human person, relationships and camp life. Kathy leads our Girls' Camps and assists John David throughout the summer. Kathy is also the Physical Education teacher at Spiritus Sanctus in Ann Arbor. Kathy love the outdoors and finding new trails to hike and places to kayak on her days off. She likes to say that she runs on a good cup of coffee and the grace of God.