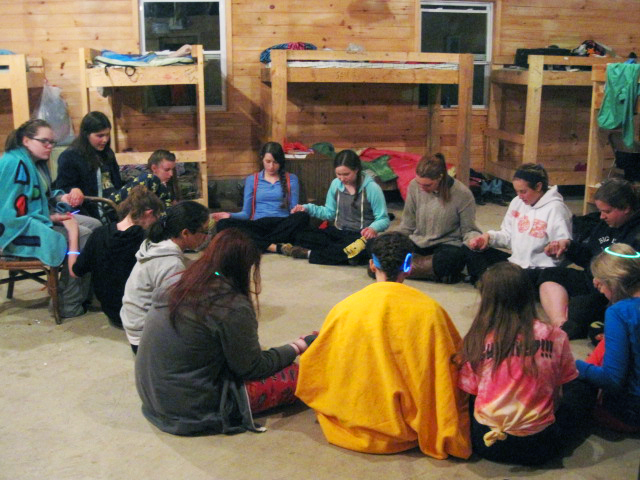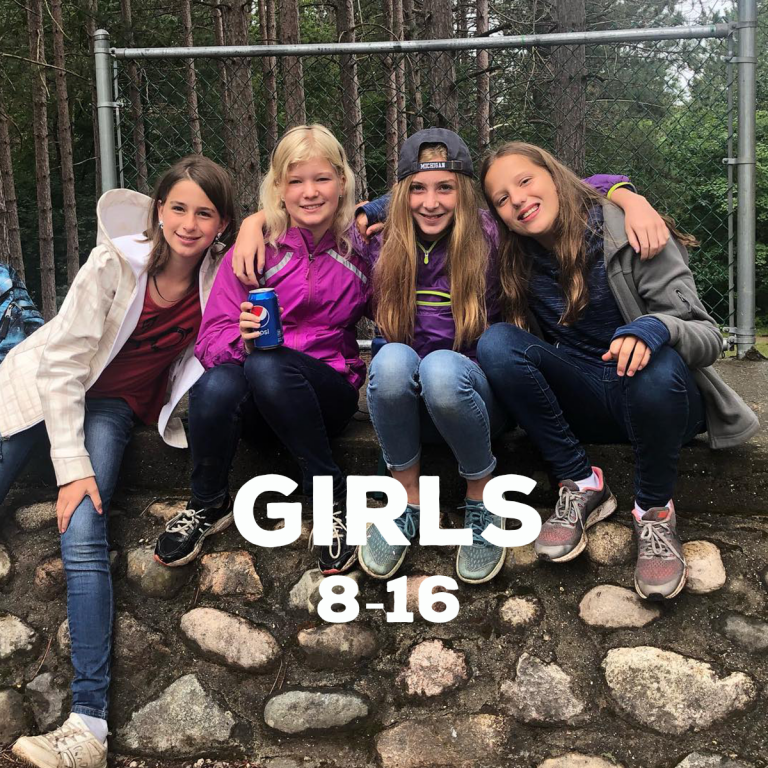 Campers at CSM stay in a cabin with other campers of their own age. Campers can request a cabin with friends from home. Cabins house between 10 and 18 campers, sleeping on bunk beds. Each camper is provided shelving to store personal items. Campers are responsible for keeping their area of the cabin clean and tidy.
At least two Senior Counselors aged 18 or over stay in each cabin with the campers to ensure supervision. Campers do not spend any time in their cabin without adult supervision. Every camper spends one program a day at rest period in their cabin, re-charging their energy to get ready for the remainder of the busy and active day.
Cabin assignments are made on check-in day. Campers are put into teams for their activities at camp, but the teams are different to the cabin groups so that the campers have every chance to make many new friends during their stay at CSM.
.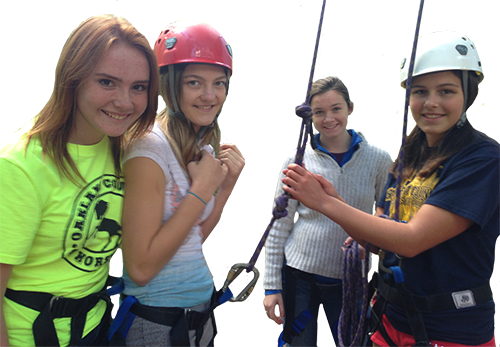 Girls' Horse Camp (ages 11-16)
| | |
| --- | --- |
| Name | Girls' Horse Camp |
| Length Options | One-Week Camp |
| Gender | Girls |
| Age | 11 years old as of June 19, 2022 |
| Type | Overnight / Sleep Away Camp |
| Trip Destination | Long, off property ride to Huffman Lake (all campers) |
| Popular Camp Activities | Horseback Riding, Swimming, Canoeing, Kayaking, Campfires, S'mores, Arts & Crafts, Archery, Field Sports |
Girls' Horse Camp
One of the most popular camp programs at CSM is our horseback riding program.  For those campers who want to spend extra time focused on the horses beyond what the regular Girls' Camp session provides, we offer a one-week Girls' Horse Camp. (We recommend girls also attend the regular Girls' Camp in order to enjoy the full CSM camp experience.) Girls' Horse Camp is centered around the corral, providing campers the opportunity to spend every day caring for, learning about, and riding these beautiful animals.
The week begins with time for the campers to get comfortable around the horses, learning the do's and don'ts.  As the week progresses, many aspects of caring for a horse are taught: brushing, feeding, bridling, saddling, and even mucking the stalls!  Of course, your camper will also have ample time riding!  During Horse Camp, every camper will participate in two riding programs each day, with each lasting at least one hour.
The week concludes with three great events:
The Big Ride—A ride to beautiful Huffman Lake.  This is a 26-mile relay ride off camp property, that will put all the skills learned during the week into practice.
Road to The Final 4—This competition will test each camper's knowledge of the horses.  After several rounds of competition, a champion will be declared!
—These are a series of games and competitions played over the course of a day on horseback—games like: Trap, Hide and Seek, and Capture the Flag.
Safety is a #1 concern with all of CSM's activities.  Our corral instructors are all trained according to the ACA Equestrian Management and the State of Michigan standards. Campers are always supervised by a trained staff member and appropriate safety equipment is worn whenever riding, including an ASTM approved riding helmet. (CSM provides helmets; however, campers may wear their personal helmet if it is ASTM approved and deemed in good condition by CSM's riding staff).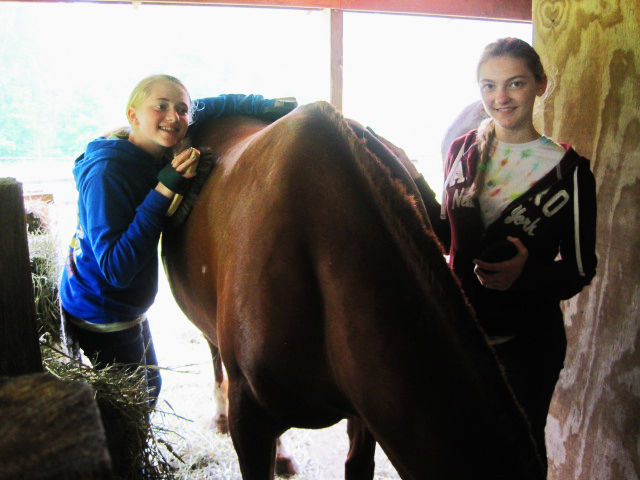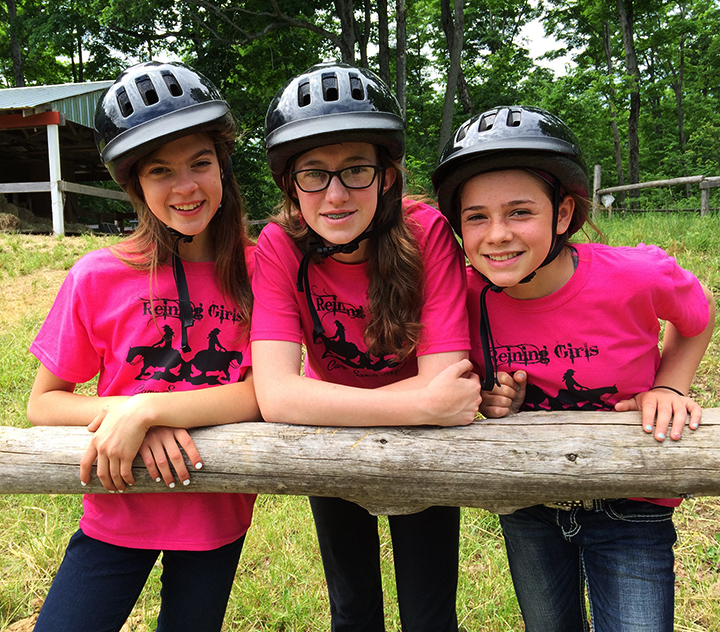 We are honored to have a role in the process of forming young Christian lives. Since 1933, Camp Sancta Maria (CSM) has been offering young people aged 8 to 16 a summer full of fun, personal growth, and spiritual development. With the ever-increasing prominence of technology in our day, our mission now includes offering young people a respite in a technology-free zone and provide them with wholesome recreation centered in the physical world around them. Whether it is playing sports, horseback riding, learning to swim, or going on one of our outside camping trips, our campers feel refreshed and experience a sense of wonder as they live more fully in nature – a very different experience from their daily routine. Our 96 acres of wooded landscape in the heart of Northern Lower Michigan and the stunningly beautiful local sites that serve as our destinations for outside trips are the perfect setting for this work and for the close-knit community at CSM.
Girls' Camp programming is centered around the feminine person.  We offer programs that speak to the heart of a young woman. Programming includes sporting events, crafting, creative design, fellowship with friends and counselors, self-esteem building events, character enhancing challenges and opportunities to encounter Jesus' love and peace. For a more concrete list and description of programs offered, please click on the "Girls' Activities" tab under the Camp Life tab.
Infused into all of our activities is an atmosphere of faith. We seek to hire senior counselors who are navigating life successfully and enjoy a rich spiritual life. From seminarians to students from local universities, to students at Franciscan University in Steubenville, our counselors come to CSM because they enjoy working with youth. Their young adult lives also testify to our young people – more often by actions than by words – that the greatest joy in life comes from having a personal relationship with the Lord.
It is not unusual for campers to have a relationship with God become real or become revived at CSM. Why? Much of it comes down to the fact that kids open their hearts while they are both away from home and in the unique atmosphere of CSM – and the Holy Spirit is then allowed to get through to them. One of the great aids to personal growth are prayer and the sacraments. CSM has been relied through the decades on daily Mass, opportunities for Reconciliation, the Angelus, grace before and after each meal, and our Night Chapel service. How rewarding it is both to see campers come to love this life and to see moms cry when they hear their boys sing in Church! Although we are proudly a Catholic Camp, we work hard to ensure that campers of all denominations and faiths feel welcome at CSM.
Being away from home is another essential element that facilitates camper growth. While some of our first-time campers (and moms!) experience home sickness, this is a testimony of the attachment that comes from their love for each other. A degree of physical separation is also something that has to be experienced in order to grow. One of the most beautiful sights at CSM is the reunion of a camper with their parents and family! Indeed, absence makes their hearts grow much fonder. If this is one of your concerns as a mom, please let us know. We will put you in touch with one of our "veteran moms," who will help you navigate through these waters!
Yet another element of personal growth comes from meeting new people. Campers live and play with some people they may have never met before. They discover that not everyone lives like they do and they have to reach out to them. It is a very common experience for campers to form friendships that will extend over their whole lifetime.