Support CSM WITH A DONATION TO OUR AUCTIONS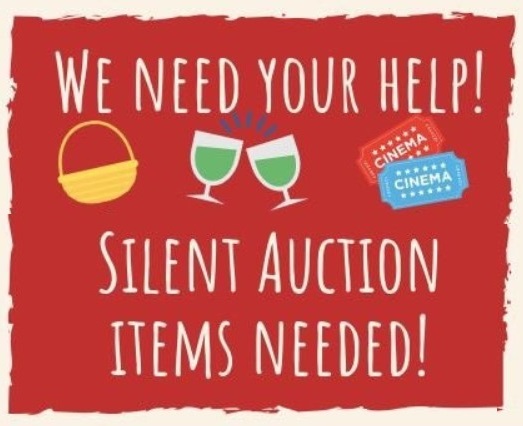 CSM's special events—the Benefit Dinner in the spring and the Golf Outing in the summer—are instrumental to our fundraising efforts for the kids at Camp. We recently reintroduced silent auctions to take our fundraisers to the next level for our guests and to raise more funds to benefit our programs for the children and grandchildren who attend CSM, but we need your help.
Will you join with other individuals  and businesses and donate an item or service to our next auction? 
The less money we have to spend on bringing in great items, the greater the return on investment will be for our auction, and the more funding we have for programs for our campers. 
Each donated item will be featured in our silent auction brochure along with a prominent mention of each donor, as well as at the auction display and in our event presentation.
Auction Donation Forms are available for download on this page if you need one.
Thank you for your consideration! God bless you.
Check out the list of items below for ideas:
Tickets & Passes
Sports tickets
Theatre tickets
Concert tickets
Golf round
Restaurant gift certificate
Lotto tickets
Ski passes
Water park passes
Museum tickets
Aquarium tickets
Amusement park passes
Massage/spa certificate
Distillery tour
Vineyard tour
Pedal pub tour
Escape room
Wine tasting
Trampoline park passes
Backstage pass to…
Services
Carpentry services
Pet grooming services
Consulting services from professionals
Decorating services
Car detailing
Landscaping
Tailoring
Catered meal by private chef
Photo-shoot
Super Bowl party
Themed Baskets
Spa basket
Gardener's basket
Italian cuisine basket
Beer samplers
Dog owner's basket
Chocoholic basket
Griller's basket
Wine basket
Camper's basket
Instant date night
Car care bundle
Manscaping kit
Collectibles
Sports or political memorabilia
Antiques
Autographed items
Artwork
Signed books
Vinyl record
Jewelry
Vintage wine
Limited edition anything
Memberships
Fruit of the month club
Meal delivery service (e.g., Blue Apron)
Book of the month club
Fashion delivery box
Health club membership
Wine of the month club
Lessons
Horseback riding lessons
Music lessons
Dance lessons
Cooking lessons
Fitness lessons
Art lessons
Language lessons
Acting lessons
Golf lessons
Crafts lessons
Scuba diving lessons
Day Experiences
Fighter jet ride
Day on a sailboat
Celebrity lunch
Drive a supercar
Skydiving jump
Water ski outing
Spend the day with…
Police ride-along
Golf with a celebrity
Wine tasting
Around the House
Bicycle
Yard tools
Camera
Furniture
Rugs
Ice cream maker
Frozen margarita maker
Television
Surround sound system
For Kids
Dolls & doll houses
Wagon of toys
Video games
Stuffed animals
Books
Baby toys
Science kits
Craft kits
Travel
Airline tickets
Chartered jet trip
Beach houses & condos
B&B stays
Dude ranch adventure
Ski trip
Wellness retreat
Cruise
Motor home rental
Golf vacation
Adult summer camp
Fishing trips
Mountain retreat
Lake house
Hunting trip
Culinary tour
All-inclusive resort
Weekend in the city
Glamping
Bicycle tour
Camping tour
Casino stay & play
White-water rafting trip
Train tour
Bourbon Trail tour
Camp Sancta Maria (EIN 38-6086752) is a tax exempt nonprofit charity held in a trust governed by an independent Board of Trustees. While we serve families from all seven dioceses of Michigan (and beyond), no diocese is responsible for CSM financially. This means we are responsible to secure our own funding to advance the mission that has been passed down to us since our founding in 1933. To continue this essential work, we need your help. Please prayerfully consider helping Camp Sancta Maria with your time, your talent, and your treasure. Join the CSM family and be part of forming young Christian lives! Thank you, and God bless you.